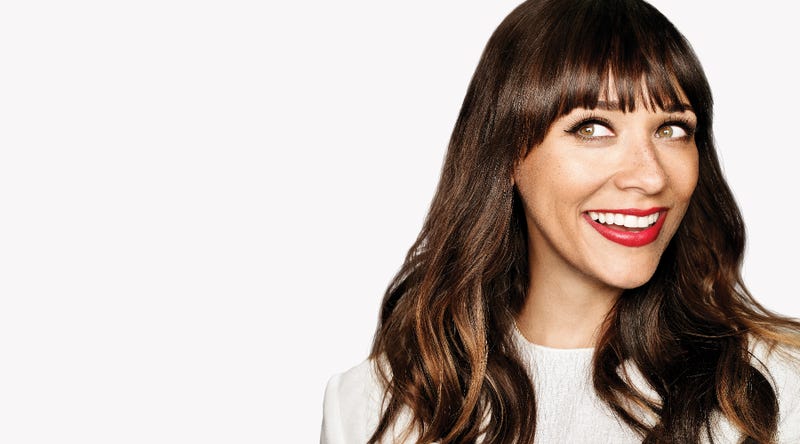 Today it was announced that The Peabody Awards will be partnering with FUSION and PBS on a special television broadcast of the 76th Annual Peabody Awards Ceremony to be hosted by Rashida Jones, a cast member of Peabody Award-winning "Parks and Recreation."

The red-carpet event will be held Saturday, May 20, at Cipriani Wall Street in New York with the joint broadcast airing Friday, June 2 @ 9PM, ET on both FUSION TV (channel listings) and PBS. FUSION TV will be producing a half-hour special live from the red carpet starting at 8:30 p.m. Den of Thieves will again produce the telecast. This collaboration marks the first time the awards ceremony—a celebration of one of media's most coveted honors—will be telecast on both national broadcast and cable television.
"We are proud to join forces with PBS and FUSION in honoring the year's best stories in television, radio, podcasts and digital narratives," Peabody Awards Director Jeffrey P. Jones said. "Today more than ever, Peabody's mission to highlight the most compelling and empowering stories and their impact on society is vital to public discourse. Broadcasting our awards ceremony to the loyal viewers of PBS and on FUSION's burgeoning network is a wonderful way to showcase Stories That Matter."
"The Peabody Awards have a long history of recognizing excellence in media," said Beth Hoppe, chief programming executive and general manager of General Audience Programming, PBS. "Acknowledging stories that matter is a core value of PBS, and we are thrilled to partner with them to bring the Peabody Awards honoring the best-of-the-best in media to PBS viewers around the country."
For the second consecutive year, 60 finalists from news, documentaries, entertainment, children's programming, educational programming and public service will be selected and announced April 4. From these finalists, 30 winners will ultimately be chosen and revealed in a series of news announcements beginning April 12.
---
The Peabody Awards honor the most powerful, enlightening and invigorating stories in television, radio and digital media. Each year, Peabody Awards are bestowed upon a curated collection of 30 stories that capture society's most important issues—known as The Peabody 30. Honorees must be unanimously chosen by the Peabody Board of Jurors, a diverse assembly of industry professionals, media scholars, critics, and journalists who each bring a unique perspective of what constitutes a story that matters. From major Hollywood productions to local journalism, the network of Peabody Awards winners is a definitive collection of society's most important stories and storytellers, including winners that have ranged from Edward R. Murrow, Carol Burnett, and David Letterman to "The Sopranos," "Sesame Street," "Breaking Bad," and "Serial." The Peabody Awards were founded in 1940 at the University of Georgia, and are still based in Athens today.