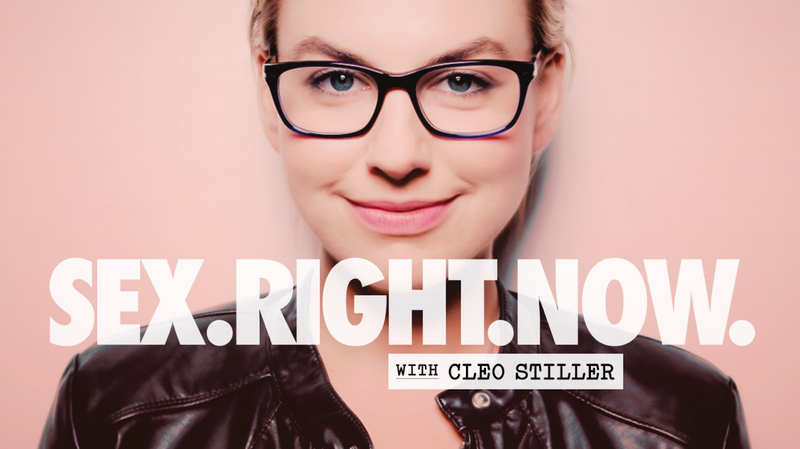 FUSION TV is getting intimate with viewers in the new seven-part docu-series "Sex.Right.Now. with Cleo Stiller," premiering Thursday, October 5 @ 10:00 PM, pulling back the curtain on the revolutionary ways we're relating to our bodies, expressing our identities, and forging relationships.
In each half hour episode, award-winning correspondent Cleo Stiller seeks to answer deeply personal questions - without stigma or judgement - that tackle body confidence, sex and relationships, health, and identity.
The original series will cover a variety of health and sex topics, ranging from what happens when you hook up men to a menstrual cramp simulator and why some of us are thinking about being single forever, to the way in which Instagram is fueling a new level of body confidence visibility, to what you learn by spending a day in an orgasm lab.
In the first episode, entitled "Love, Right Now," Stiller explores new conversations about one of the oldest human impulses – coupling up – while investigating topical concerns, including why Millennials are seeing a rise in non-monogamy, the future of male birth control and the impact that smart devices have on relationships.
"Sex.Right.Now. with Cleo Stiller" is a FUSION TV production that originated from a popular digital video series created by Stiller in 2015, "Asking for a Friend," which explored the burning body, health, and sexuality questions people were too afraid to ask.
The seven-part, half-hour series is executive produced by Mark Lima with Amy Gardner serving as series producer.