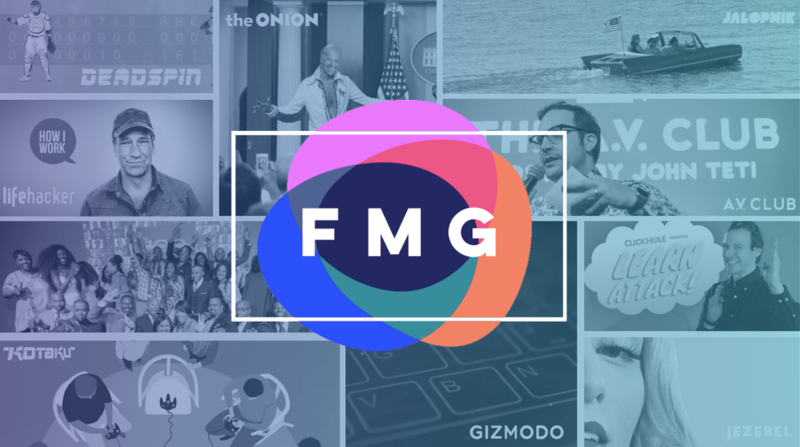 Fusion Media Group (FMG), which has put the web's most beloved brands under one roof, today announced an agreement with Performance Pricing LLC to utilize their patented IPC system as a new added value offering for all FMG advertisers. The IPC system, which stands for "impressions per connection," will automatically reward FMG advertising campaigns with a set number of bonus impressions, in real-time, whenever their ads connect with FMG's 100M+ monthly readers.

"We pride ourselves on producing smart, engaging content that keeps readers coming back to our sites for more. We're excited to be providing our clients with a new, dynamic way of generating value within their FMG media buys by rewarding them for producing and placing compelling high-quality ads. We believe this is a win for both the advertiser and our readers," said Mike McAvoy, Executive Vice President of Sales of FMG who also serves as President and CEO of Onion, Inc.
This agreement marks the first time a premium publisher has agreed to propose IPC to all its advertisers across an entire portfolio of sites.
"Since we launched our IPC system in 2014, we have seen a number of leading ad agencies begin requesting IPC from their publishing partners," said Ari Rosenberg, President and Founder Performance Pricing LLC. "While some publishers have proactively offered IPC to select advertisers, FMG is the first premium publisher to recognize the benefits of proactively offering it to all of their advertisers, across all their sites. As a result, FMG inventory will produce far greater overall performance because better ads as determined by their audience, will cost effectively less and appear more often."
As a leading digital publisher, FMG reaches 100M+ superfans a month and nearly half of that audience comprised of younger readers A18-34. FMG includes a collection of sites that span a range of categories: technology (Gizmodo), comedy and satire (The Onion, Clickhole), sports (Deadspin), pop culture (The A.V. Club), music (TrackRecord), lifestyle (Lifehacker), women's interests (Jezebel), news and politics (Splinter), the environment (Earther), African American news and culture (The Root), gaming (Kotaku) and car culture (Jalopnik).