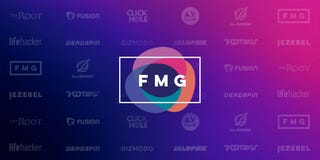 Fusion Media Group (FMG) today announced plans for international expansion into Latin America through a new multi-platform agreement, spanning digital and television, with Grupo Televisa S.A.B. Televisa, the leading media company in the Spanish-speaking world, has acquired a license to the brands and content from FMG's collection of digital publications for Mexico and will launch a new FUSION branded 24-hour cable network in Spanish.

FUSION MX will be operated by Televisa and feature locally-produced Spanish-language programming for a young Mexican audience as well as local versions of shows originally developed for FUSION in the U.S. The agreement will see FUSION MX distributed across several national providers reaching nearly 14 million Mexican households and the potential for additional distribution across Latin America.
In addition, Grupo Televisa will also acquire the rights to launch Mexican editions and publish content from Gizmodo Media's category-leading sites, which include Deadspin (sports), Gizmodo (technology), Jalopnik (car culture), Jezebel (women's interest), Kotaku (gaming), Earther and Project Earth (environment), and TrackRecord (music), among others.
"Our production and editorial teams produce content that connects with the young, diverse audiences that are shaping our future. This partnership with Televisa allows us to continue to extend the reach of our brands internationally, across platforms, and in multiple languages," said Felipe Holguin, Chief Executive Officer of Fusion Media Group.
---
ABOUT FUSION MEDIA GROUP
Fusion Media Group (FMG) is a media company that connects with the young, diverse audiences that are shaping our future. Through fearless journalism, provoking comedy, and high-impact storytelling FMG elevates the stories and issues our readers and viewers are passionate about. FMG is one of the leading digital publishers in the U.S., serving over 100 million readers a month—more than one-third of all Americans. FMG includes some of the web's most beloved media brands under one roof, including The A.V. Club, Clickhole, Deadspin, Earther, Gizmodo, Jalopnik, Jezebel, Kotaku, Lifehacker, The Onion, The Root, Splinter, The Takeout, and others. In addition, FMG produces content across a range of formats and platforms through the FUSION cable network and its long-form development and production studios, Story House Entertainment and Onion Studios. More at theFMG.com.