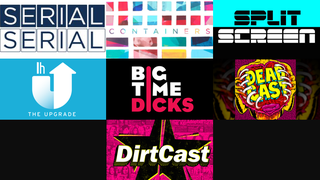 Fusion Media Group (FMG) today unveiled its first full slate of podcasts, including offerings from Jezebel, Fusion, Lifehacker, Kotaku, Deadspin and The A.V. Club. Episodes are distributed through a partnership with Panoply and are currently available on iTunes, Google Play, Stitcher, iHeartRadio, and Spotify among other platforms. The slate of podcasts are also featured in the NPR One app.

"The Fusion Media Group includes a collection of conversational media brands that cover a range of topics our audience is incredibly passionate about. Our goal is to take the smart, irreverent voices of our brands and extend them across more platforms and formats—from television to podcasts," said Daniel Eilemberg, President of FUSION who also oversees digital video and audio production for FMG.
Mandana Mofidi, Executive Director of Audio for Fusion Media Group, oversees development and production for the FMG's podcasts in collaboration with the editorial teams of each site. Mandana helped launch VICE's podcasting operations before coming to FUSION TV as a senior producer in the documentary unit. Additionally, she has extensive experience producing for CBS News Radio, ABC News Radio, and Pacifica Radio Network.
The current slate of podcasts includes a combination of new shows and returning favorites:
Additional podcasts are being developed in conjunction with the editorial teams the Gizmodo Media Group, Onion Inc, and FUSION TV — including new projects from Gizmodo, The Root and The Naked Truth, FUSION TV's award-winning investigative production team.