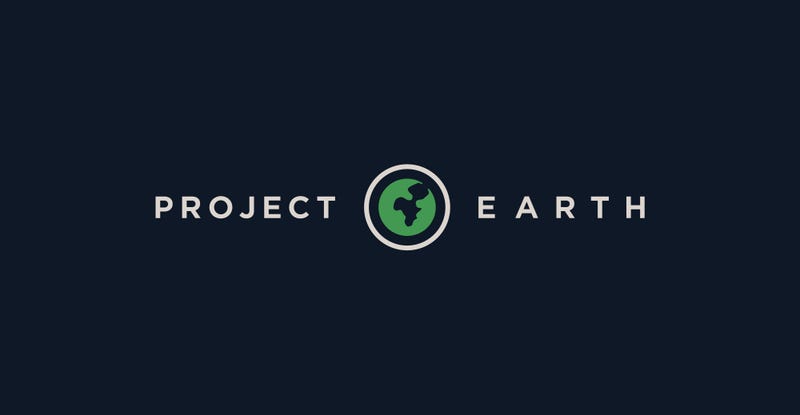 FUSION TV will commemorate Earth Day with a special weekend of programming across its television network, digital sites, OTT platforms, and social media platforms beginning Saturday, April 22 @ 1PM. Throughout the weekend, the network will premiere content from its dedicated environmental division Project Earth, including: 98% Human featuring Jane Goodall, King of Seas featuring world renowned white shark expert Mauricio Hoyos, Outpost featuring this week's special correspondent Laila Gohar, and Wet Dreams featuring Rafa Chilean surfer Rafa Tapia. Details below.

FUSION TV's OTT platforms will feature many of the premieres as they air live while also featuring short-form video series including Rehab and Vanishing. On its digital platforms, Project Earth will be covering the March for Science in Washington, D.C., examining how environmental matters are being affected by the current political climate, as well as the highlighting stories show recent environmental wins.
Ahead of the weekend's special programming the network commissioned Miami-based artist Ivan Depeña for a live stunt meant to bring awareness and make a statement about climate change, specifically the impact of rising sea levels. The Facebook Live event was featured on the network Facebook page on Friday, April 21 — check it out here.
---
The weekend line-up will include:

The Traffickers: The $3000 Meal | Nelufar Hedayat investigates the black market behind the world's most trafficked mammal, the pangolin. She traces the smuggling route from the dining halls of China to the depths of the Indonesian jungle. Airs Saturday, April 22 @ 1PM
The Traffickers: Killed for a Horn | Nighttime at Kruger National Park uncovers a dark secret, war between gamekeepers who protect and poachers who steal. Nelufar Hedayat investigates the black market, tracing the path of rhino horn trade from Vietnamese dealers to South African smugglers. Airs Saturday, April 22 @ 2PM

The Fusion Feed | A look at the evolution of environmental policy in the U.S. and the new partisan phenomenon surrounding climate change. Plus, Grammy-award winner Nelly Furtado on her latest album. Airs Saturday, April 22 @ 3PM.

Summit at Sea: Creative Minds | Erin Brockovich​, Wim Hof, Beau Willimon and Baratunde Thurston sit down to discuss about their passions during the Summit at Sea. Premieres Saturday, April 22 @ 3:30PM.

Everglades Under Attack | Climate change, over drainage, over population and invasive species have put increasing pressure on one of the most unique regions of the Earth, the Everglades. What is being done to protect this natural treasure? Will it be enough? Airs Saturday, April 22 @ 4PM.

98% Human | Project Earth's Nicolás Ibargüen travels to the front lines of the fight to save chimpanzees from human driven extinction. In Tanzania, Ibargüen meets Jane Goodall, the legendary scientist and conservationist, at the Gombe National Park to learn about the current crisis facing humanity's closest animal relative and see what is being done to ensure a future for chimpanzees and our planet. Premieres Saturday, April 22 @ 4:30PM and also airs on Sunday, April 23 @ 8:30PM.

King of Seas | Great white sharks have long been depicted as dangerous man-hunting monsters. In this expedition, Project Earth dispels these myths by showcasing the true role of great white sharks in today's oceans. Nicolás Ibargüen is joined by world renowned white shark expert Mauricio Hoyos as they explore Isla Guadalupe, one of the world's top destinations to dive with the king of the ocean. Saturday, April 22 @ 5PM and also airs on Sunday, April 23 @ 9PM.

Sharkland | Cocos Island is a tiny prominence in the Pacific Ocean more than 300 miles off the coast of Costa Rica. The waters surrounding the island are one of the only places in the world where congregations of hundreds of hammerhead sharks can still be seen. Nicolás Ibargüen is joined by oceanographer Sylvia Earle and actor Adrian Grenier on an expedition to the island to learn more about the health of this ecosystem. Premieres Saturday, April 22 @ 5:30PM and also airs on Sunday, April 23 @ 9:30PM.

Wet Dreams | Discover what it takes to be a big wave surfer as we follow Rafa Tapia, a Chilean big wave surfer who is attempting to break the big wave world record in Nazare, Portugal, home to some of the world's largest swells. Through his trials and tribulations we document what it takes to conquer such a feat. Premieres Saturday, April 22 @ 6PM and also airs on Sunday, April 23 @ 10PM.
Outpost: Puerto Rico | From good food to local biology, there's a lot more than meets the eye on one of the Caribbean's Greater Antilles. Prominent New York experimental chef Laila Gohar takes us to visIt the people reviving an agricultural industry on Puerto Rico that's feeding an explosion of great restaurants. We also with local biologists who are documenting the decline of the Coqui, Puerto Rico's iconic tree frog, as they study the links between its shrinking population and global warming. Premieres Sunday, April 23 @ 8PM.