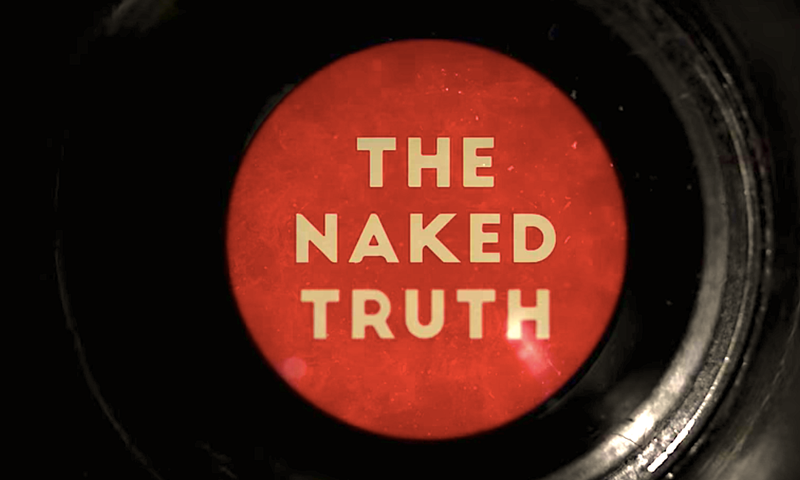 It was announced today that FUSION TV's signature investigative series 'The Naked Truth' has won a Scripps Howard Award for its documentary 'The Naked Truth: ISIS Fighters,' which was first broadcast in June 2016. The report was recognized in the Television/Cable In-Depth National/International Coverage category. This marks the latest award 'The Naked Truth' has received in its inaugural season, the series has also been honored with a DuPont Award and a Polk Award. In addition, the investigative documentary 'The Naked Truth: Death by Fentanyl' and the 'Killed for a Horn' episode from FUSION TV's docuseries 'The Traffickers' were recognized as Scripps Howard Award Finalists.

TV/Cable National/International - $10K @Fusion for its venture into Syria to follow Western volunteers joining the fight against ISIS. pic.twitter.com/spRmTQdLAg

— ScrippsHowardAwards (@SH_Awards) March 7, 2017
As fears of terrorism again flared up at home, U.S. forces were increasing their presence in the chaotic Syrian war zone to combat the Islamic State. But some Westerners were been there for years, joining Kurdish militias in hopes of exacting some revenge against ISIS. Were they winning the fight, or adding unnecessarily to the violence? Were they masters of their fate, or geopolitical pawns? In the immersive report 'The Naked Truth: ISIS Fighters,' Correspondent Vytenis Didziulis embedded with the Kurdish YPG militia's Western volunteers to learn what life is really like for the men and women who have been fighting ISIS.

"We honor this work not just because of the remarkable bravery it took to work so close to the deadly fighting just a rifle shot award, but because this story sheds new understanding on a ravaging war," the judges said of the FUSION TV report.
According to the Scripps Howard Foundation, journalists from around the world submitted a total of 864 entries across 15 categories. A group of 54 judges gathered for two days to review and deliberate over the entries. Winners will be recognized at the 64th Scripps Howard Awards celebration on Wednesday, April 12 at the Aronoff Center for the Arts in Cincinnati, Ohio.
Established in 1953, the Scripps Howard Foundation's national journalism competition is open to news organizations based in the United States and recognizes outstanding print, broadcast and online journalism in 15 categories. Two additional categories honor college journalism and mass communication educators for excellence in administration and teaching.
"The Naked Truth: ISIS Fighters" was reported by Vytenis Didziulis, produced by Catalina Gomez Angel. Keith Summa served as executive producer.